Working at ICT
I think the atmosphere in the team is balanced, which promotes giving feedback and 'mutual support' to each other. — Martin van der Tier, Demand Manager
At FMO, we believe in a world in which, by 2050, more than 9 billion people live well and within planetary boundaries. This is the future we are working towards. To achieve our mission in line with our Strategy 2030: Pioneer, Develop, Scale, our digital infrastructure and ICT is indispensable for us as a financial institution. The ICT department provides flexible, sustainable, and high-quality services to our employees and supports the innovative financial solutions we provide for our clients. Are you ready to be part of the mission? #WorkAtFMO
The FMO Benefits
Employee wellbeing is a crucial point of focus here at FMO, which is we do our utmost best to be an attractive and competitive employer that offers a range of benefits, both financial and non-financial. The salaries we offer for ICT professionals are in accordance with the Collective Labor Agreement Banks. For your personal and professional growth there is the FMO Academy, with a wide variety of training opportunities. Of course, teamwork and a wide variety of projects are important aspects in our work.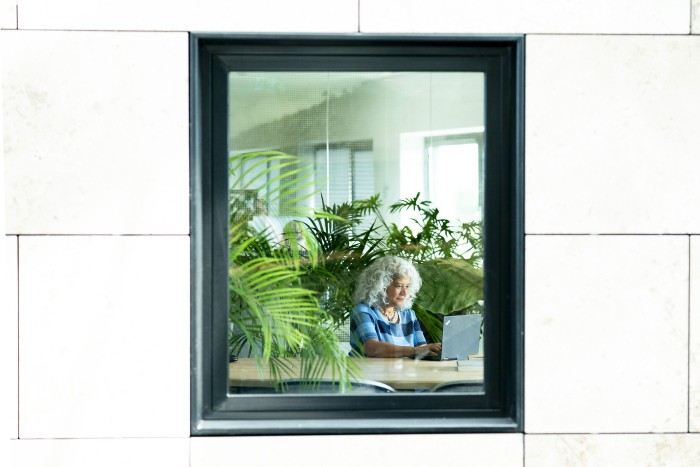 A full-time working week is 40 hours, but you can also opt for a working week of 32 or 36 hours. Prefer even less? That can be discussed with your manager. Based on a full-time contract, there are 31 holidays per year with the opportunity to buy another 10 days.
We offer the possibility and environment to pick things up and take ownership of a wide range of tasks. Frankly, it's expected of you, too. — Truus Tujeehut, ICT Business Analyst
And what about the work-life balance? Employees can work remotely abroad for a period of up to one month, for a maximum of three times per year. We have a hybrid way of working, which means you can work from home 50% of the time. Our modern offices are located a short walk from a train station, and the costs for commuting to the office by public transport are fully covered by FMO.
Finally, we offer a modern pension scheme which includes our employee contribution.