Many of the countries we invest in will be hit by climate change the hardest, even though they are the least responsible. But it goes beyond "just" climate change, as climate risks are further amplifying a host of other environmental and social issues. Climate change is currently the leading cause of internal displacement and climate migration as people flee natural disasters and shortages of food and water. The World Bank estimates over 100 million people could be pushed back into poverty by 2030 due to the effects of climate change.
We believe climate action must adopt a truly inclusive approach, engaging and involving all parts of society as part of the solution. Our action on climate change must ensure that marginalized communities are not left behind. At FMO, one of our core focuses has always been to reduce inequalities; as we come "together for our planet" at COP26, we see great improvement potential (and urgency) in taking climate action through inclusion.
Below, you can learn more about how we already execute our climate work, how we plan to accelerate our progress, our focus areas, and where we will be active over the next few weeks.
This was FMO at COP26.
Taking climate action through inclusion
Scaling up financial support
There is an urgent need to accelerate climate financing to developing economies. Partnering at all levels is critical to the rolling out of adaptation and resilience solutions, especially in regions which attract less private capital. We need to help create the markets for low-carbon and adaptation solutions by providing seed capital and technical support at an early stage.
Systems transformation for sustainable growth
For a systemic transformation to take place, measuring emissions is key to tracking how effective our actions are. FMO is working towards reducing our own portfolio emissions in line with our commitment to a 1.5 degree-aligned portfolio by contributing to the development of tools for carbon accounting. We are also encouraging our partners and clients to do the same by making these tools publicly available and supporting this effort with technical assistance and capacity development. We believe that bringing ready-made tools to our clients will contribute to our collective success and alignment with the Paris 1.5 degree ambition.
Strengthening adaptation and resilience to restore nature
DFIs form a link between public and private capital for forestry finance initiatives and can bring important value to the sector. Forestry and Land Use sector development needs to be accelerated with the help of blended finance. Having developed strong ties with the right partners and a proven record in multi-stakeholder finance for scalable forestry ventures, we are ready to contribute our expertise to the conversation on how to expand investment in this area so critical to our future.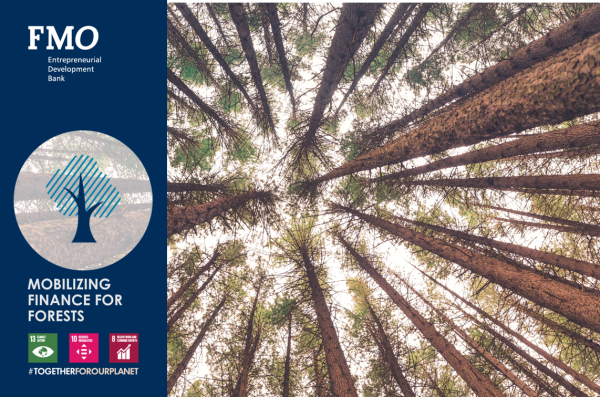 Inclusive climate action
DFIs cannot bring effective solutions to the climate crisis without ensuring that local agents of change are included. We are committed to reducing inequalities by enabling local partners to access new markets and financing opportunities that will make the difference that they envision. The negative effects of climate change are felt differently by different groups, such as women and Indigenous People. We strive to increase participation of currently underrepresented groups in driving solutions.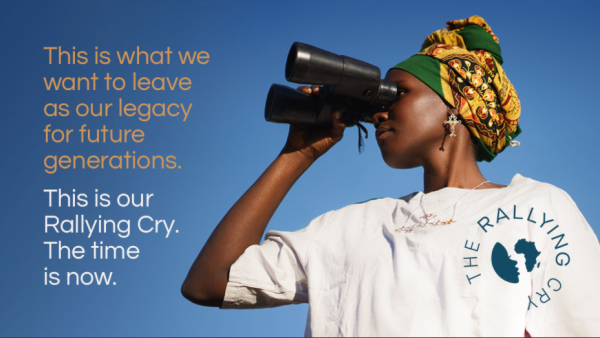 Our COP26 Agenda
2 November 2021
KoreaExim panel: "Catalyst Role of FIs and How to Collaborate for the Fight Against Climate Change", 11:10-12:00 GMT | Jorim Schraven, Director Impact & ESG
3 November 2021
Panel EIT Climate-KIC and CDC Group: "The evolving landscape of adaptation and resilience enabling solutions" | Jorim Schraven, Director Impact & ESG
4 November 2021
Green Climate Fund: Energy Transition Panel Discussion | Jorim Schraven, Director Impact & ESG
6 November 2021
Department for Business, Energy & Industrial Strategy (BEIS): "Increasing private investment in nature and land use." | Floor Van Oppen, Portfolio Manager, PIM
6 November 2021
Dutch Ministry of Agriculture, Nature, and Food Quality: "Accounting the Impact of the Climate and Biodiversity Nexus" | Jorim Schraven, Director Impact & ESG
8 November 2021
FMO and The Rallying Cry: Catalyzing Investments: Women of Africa Leading Climate-Responsive Businesses; Online/ NYT Climate Hub Green Zone [Register here]
11 November 2021
FMO, SNV, Climate Fund Managers, WWF: Dutch Fund for Climate and Development Startup Challenge; Online /Benelux Pavillion | Aart van Mulder, Fund Manager DFCD [Register here]
Our Announcements, Pledges, and Partner Events
Staying Tuned
We will be updating this page over COP26. However, for the most up-to-date information, we invite you to follow us on our socials, both on Twitter and LinkedIn. There, we will be diving into our four focus areas with supporting podcasts, articles, projects, initiatives, and much more information.
More About Our Climate Action Activities