The world is bursting with ideas to offer high-quality and meaningful entrepreneurial education, in particular to girls and women. From Lusaka to La Paz, education is at the core of local prosperity. It is an enabler of decent work and economic growth, and of course, it is a fundamental component of the United Nations' Sustainable Development Goals.
In the last decades, hundreds of initiatives have sought to address the needs of women and girls, and to empower them to play their role in the change. While many have been successful, the reality is that millions of women still face the challenge of rampant social inequality. It is no surprise that an estimated 100-year gap persists between education levels in developed and developing countries, and if nothing changes, this gap will never be closed [1].
There are programs that have proven to be effective and sustainably scalable in equipping individuals with skills and tools required to thrive in our ever-changing world. These are usually the result of collaborative efforts, created by partnerships between different actors that are willing to try and learn from each other. There are different partnership models. For some, it means the adoption and adaptation of a tried and tested methods; for others, the development of new tools and alternative systems. For most of them, it involves a community movement striving to find ways to reach the most marginalized individuals whose educational prospects are limited.
I feel extremely fortunate to be part of FMO since I believe it's an organization that understands the necessity to contribute beyond financing and work in partnership to realize the SDGs. As an example of this, I traveled to chaotic-yet-charming Dhaka in early July where FMO offered a training for women entrepreneurs in partnership with Babson College and BRAC Bank. The training is an example of a scalable and effective solution to provide participants with skills and tools to improve their prospects, and those of their families and communities. The program welcomed 36 women entrepreneurs who were trained to expand their businesses, and 22 staff members from BRAC that will act as trainers of more entrepreneurs across Bangladesh. Throughout the 4-day exercise, participants shared and learned from their experiences and challenges, being coached on negotiation, leadership and strategy.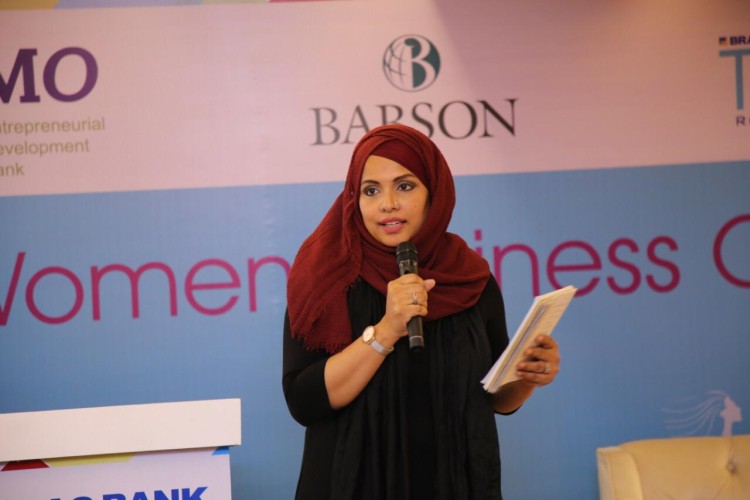 Participants, who are leading companies ranging from fashion to IT, were confident about the positive impact that the training will have on their lives and businesses. During the sessions, many of them also started planning collaborations with each other in a true representation of what the training aimed to achieve. The program culminated with a gala dinner to honor the participants and their successes with the presence of senior representatives from BRAC Bank, embassies, NGOs, BRAC University, Babson College, and of course, FMO. BRAC has incorporated this offering into its gender finance initiative TARA, and I was impressed with their team, which devoted long hours to make this happen.
The training, powered by the Capacity Development Program, was a cross-FMO effort and built on a previous project done by FMO in Zambia in 2016. The initial intervention was designed by Goldman-Sachs' 10,000 Women Initiative which has supported entrepreneurs in over 50 countries. Since it has an easily adaptable approach and uses innovative facilitating and learning processes, the training is expected to be replicated in more countries, bringing added value to our stakeholders and deepening relations with our clients.
By developing effective and scalable approaches to improve the livelihoods of women, their access to finance and quality education and educational materials, we can ensure they have the opportunities and skills to overcome any challenge. With programs like this, FMO not only contributes in a meaningful way to reducing inequalities and achieving economic development; it also supports women to realize their full potential. We are certain this program will help us to witness the rise of even more awe-inspiring women leaders that will transform business in Bangladesh (and in the world) once and for all.