FMO encourages its employees and third parties to (anonymously) report wrongdoings and/or suspected wrongdoings so that FMO is aware of, can deal with, and prevent issues, including the ability to draw lessons learned and improve business procedures. Wrongdoings include, but are not limited to:
a criminal offence has been committed (or deliberately concealed), is being committed or is likely to be committed: e.g. fraud, corruption, theft, money laundering, market abuse, insider trading,
a person has breached, is breaching, or is suspected to breach laws or regulations, FMO's internal rules and regulations or core values,
providing incorrect information or withholding, destroying, or manipulating information (regarding the wrongdoing), or
acute danger (to the environment), where a compelling and urgent social interest requires immediate reporting.
Disclosures may be made via the Speak Up tool. The Speak Up tool is available 24 hours a day, anonymous, and in multiple languages. Should you wish, in accordance with the Policy, to raise a Disclosure directly with FMO's External Facilitator, you may do so via the tool as well.
The Speak Up tool is available via your browser, or alternatively, via another device using the QR code: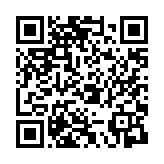 For further information in relation to privacy, please refer to the FMO Privacy Statement.