Faustino Ruiz Bolance, Senior KYC Analyst | Private Equity
Bachelor's in art history and a Master's in Education
Before FMO:
I first started my career as a customer service representative, and later as an onboarding specialist at bunq (a Dutch fintech) where I learned the basics of KYC, among many other things. I then moved to TMF Group to do KYC as a service as part of their global services for an array of clients. Finally, I landed at FMO, where I could apply all that experience to support our investment teams in making a real impact around the world!
Fun Fact:
I really dislike cold foods. It's not like I have sensitive teeth or anything, but I just can't deal with them. I let ice cream melt before I eat it!
What do you enjoy about FMO?
Perhaps what I enjoy the most about working at FMO is its diverse environment. It is within the unique combination of professionals, driven by the common goal of ultimately making an impact, that I feel myself thriving.
_______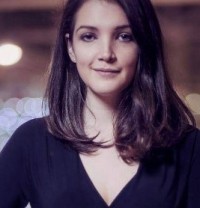 Olivia Duffin, Legal Officer
University Degree in Opera & Violin; LLB from City, University of London; obtaining a Master's in Public International Law at Leiden
Before FMO:
I worked at Pogust Goodhead as a paralegal for one year, before being promoted to Corporate Affairs Officer. I also studied my LLM, where I was the student representative for the program full time around my previous position as well as around my current role as legal officer in the Corporate Legal & Tax department at FMO.
Fun Fact:
I love bees and founded a Bee Society at City University!
What do you like about FMO?
The thing I love most about working at FMO is that everyone has a voice, regardless of seniority or department; we have numerous ways to share our ideas and the management make serious efforts to hear all of them. That's what makes it such a great place to start your career, as we can all learn from each other.
_____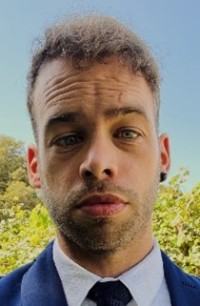 Javi Fernandez Gonzalez, KYC Analyst | Private Equity
University degree in Psychology
Before FMO:
8 years combined of KYC experience in Amazon (Cork), Citibank (Dublin), Citco Fund Services (Amsterdam) and now FMO.
Fun Fact:
My sense of orientation is so bad that once, in Cuba, I got lost and had to wait until my group of friends found out I was not there. One of them came back to the town square where we were last together, only for me to find out that our accommodation was 10 meters from the spot where I patiently waited like a little kid to be picked up by a familiar face!
What do you like about FMO?
It's quite evident that FMO's role in today's world is quite important, and I have the feeling that the work that is being done has a positive impact on many people's lives. Also, the attention to employee's wellbeing has become an undeniably key factor for the company, and this is heavily felt by us in a very positive way.
_____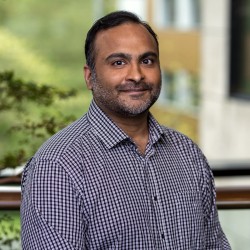 Samir Malik, Senior Risk Management Officer
University degree Information Systems
Before FMO:
Worked at Liberty Global as an Oracle HR Analyst, a Senior HR/SOX Analyst and ITGC Control Manager respectively
Fun Fact:
Every 15 years, I migrate to a new country. At 15, I moved to the UK from Pakistan, at 30 I moved from the UK to the Netherlands. Now I currently have 3 years left in the Netherlands by this rate!
What do you like about FMO?
FMO encourages me to make bold moves and embrace mistakes to learn and grow from them. The cooperation from colleagues is immensely supportive which speaks volumes of the instilled inclusive culture of the company. #PioneerDevelopScale