What I love about this job is…
...the versatility of the activities and to feel that each day I am supporting my colleagues at FMO to have more reliable information. Information that is key in helping to make business decisions and is being used internally and externally.
When I moved to the Data Quality Officer role, I suddenly realised that now I am exposed to data going through all the systems in FMO. I got to oversee them all, I can investigate how they work and bring about improvements, which I find exciting.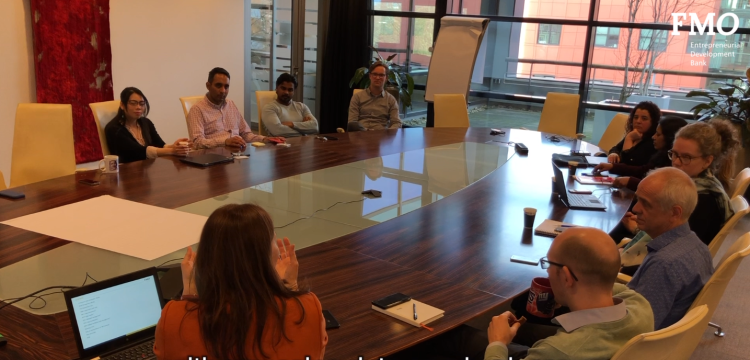 My journey so far… and what I bring
My ambitions have long been to work with processes and controls, as this is my strong point. I am keen to continuously develop and have new challenges. I learned the LEAN Six Sigma and the Prince II project management methodologies, so I can bring a structured approach to my work. I have now spent more than 17 years working with processes, helping to implement new systems, and guiding mergers and change. Still loving it!
My previous role has been Senior Mid-Office Officer for the Private Equity team. Our Mid-Office team is the 'hand of FMO', the administrators of the Front Office. They provide support and also control, so that our colleagues follow the processes. Here I gained deep product knowledge.
My experience with processes and technical tools enabled me to move into the new Data Quality Officer role. The core of this position is connecting and coordinating people to solve issues. For this, I rely on my soft skills as well as my technical ones. I need to be persuasive to get things done and in the same time apply 'controlled assertiveness'. Understanding the business priorities, their peak periods and processes helps to find the best way for coordinating the work. Of course, knowing how things work at FMO is also quite an asset!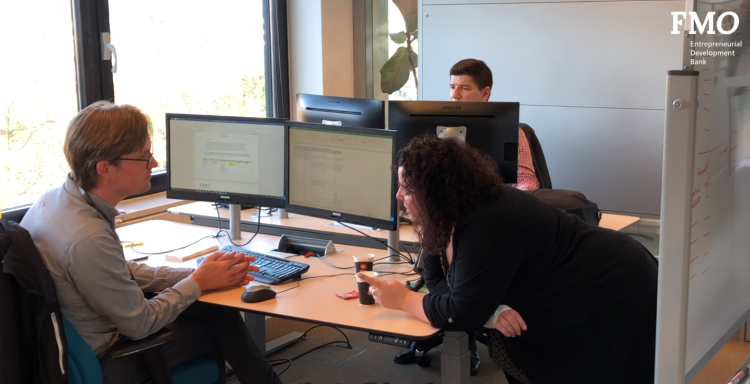 What is special about this area?
Our Data Management and Analytics team has been set up recently and I love to be part of a group where we set the basis and define the boundaries of something new. I enjoy change and I like improving processes. We focus on setting the quality standards for the information that FMO handles, which is crucial for a bank.
Data Governance is a new area and not only in FMO. Data is a business asset and managing data is becoming essential in the decision-making process of any business. Regulatory bodies and institutions are demanding that companies, especially financial institutions, have high quality standards and have their data under control.
As we are still at an early stage, responsibilities are still being defined and we are coming up with ways of working and KPIs. This makes working in this team even more interesting, not only because of the topic but because it is a new area to explore.
My typical day is…
I still need to find out what a typical day for me would look like! Since I started in this role, not a single day has been similar to any other one. This is mainly because we are a new team that is still forming and because of the role that I am in. There is a lot to be done and there is no time to get bored.
My work is all about liaising with colleagues who are linked to data, which is a diverse group of people from System Owners through Mid-Office Officers to Data Stewards. We identify the data quality issues that are reported, prioritize them based on their criticality and analyse their cause and impact. We come up with a short term or a structural solution and set up control mechanisms, so the issue is being measured and monitored.
You could see the solution of every issue as a small project. I use my project management skills to bring people together and we work on the improvement as an informal team. I do not make the decisions, but guide the decision-making process itself.
What keeps you going?
It is a challenge to make people understand that data management is part of their job. It is a new mindset that they still need to adopt. My role is to make sure that the momentum is not lost, and that people understand the importance of data quality. We need to move from being reactive to proactive about controlling data quality and more mature in the management of it. I am motivated by this challenge and to play my part in FMO's journey to improve data management!