Aside from the lack of basic infrastructure, and widespread poverty, there are few opportunities for formal employment, which is why financing SMEs supports job creation, as well as encourages sustainable economic growth.
Evaluating the Central Africa SME Fund (CASF)
The CASF is a private equity fund managed by XSML, whose investors include IFC (USD12.5m), FMO (USD 5m) and the Lundin Foundation (USD 1.5m). FMO's funding comes from the MASSIF fund, which FMO manages on behalf of the Dutch government. Improving access to finance in fragile states is one of MASSIF's key themes, and for FMO it is a challenging area with substantial room for learning. Our role in CASF provides this opportunity.
FMO engaged external experts from Wageningen Economic Research to evaluate the effectiveness of the MASSIF investment using SME revenue and job growth as benchmarks, and for FMO to learn from the evaluation.
Findings of the evaluation on CASF and the DRC
The evaluation found that CASF makes a substantial contribution to advancing financial inclusion by providing larger and longer-term loans than commercial banks to the SMEs. However, the concept of equity proved harder, because family-run companies were either reluctant to share control or were not the right fit. As they became more familiar with XSML, the equity products were more readily accepted. Ultimately, the study's main guidance for CASF hinged on improving communication and educating SMEs so that they have a better understanding of the investment products.
The importance of trust in a state with weak governance
Trust is a key issue here. The DRC has a difficult business climate that is rife with corruption, resulting in an environment dominated by mistrust of national institutions and sometimes other entrepreneurs or providers of capital. To overcome this, XSML built relationships with the SMEs by offering coaching and technical assistance, as well as providing advice via board membership, and this holistic approach led to a greater measure of trust.
CASF's impact on business growth
The investment in SME funds ease the access to investment areas that are otherwise difficult for FMO to reach. By investing in SME funds, FMO expects to see a significant contribution to developing local businesses and satisfying the local demand for services, as well as boosting local employment. Therefore, the researchers specifically looked at revenue growth and job creation as key markers for the impact of funding on business development.
With regards to revenue, the study revealed that the 32 SMEs financed by CASF performed substantially above the DRC national average. Indeed, CASF investees showed an annual growth rate of 60%, compared to a national average of 11.9% in 2013, according to figures from the World Bank Enterprise Survey.
Similarly, employment growth for the 32 SMEs was also above the DRC's national average. Between 2012 -2016 it grew at 12%, whereas the World Bank's statistics show that the DRC national average is 6%.
However, despite CASF doing better than the national average, the study confirmed that, in general, it made a modest contribution to job creation. This outcome is not surprising because CASF invested primarily on service companies that provide, for instance medical care but proportionally create less jobs than other sectors (agriculture). Furthermore, an increase in capital typically leads to improvements in labor productivity (with new equipment or technology each employee is able to produce more output). The findings can also reflect improvements in the installed productive capacity due to better planning or more demand for the products offered by the SMEs.
Quickprint is a digital printing shop in Gombe, Kinshasa and offers modern printing solutions for corporates, NGOs and SMEs in the area.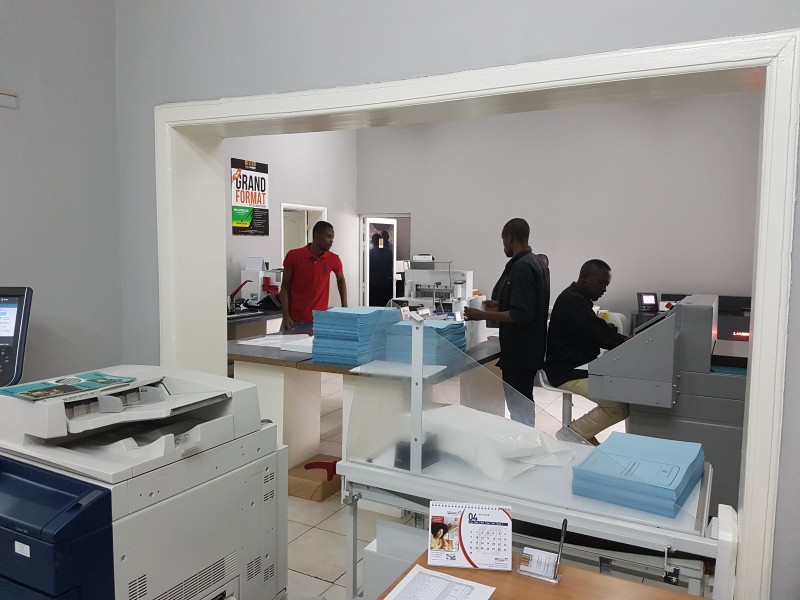 Supporting the need for greater governance
The DRC business climate is a challenge for establishing good governance and E&S practices. The study did not find significant changes in E&S practices across the sample of five SMEs, partially because the activities of the companies have minimal environmental and social risks and the companies were compliant with local regulation. However, the study did find that E&S awareness is limited within the SMEs, and it is seen as costly. Therefore, investors need to establish an approach that makes ESG attractive to the SMEs. The study found that in a sample of five CASF-funded SMEs, governance had greatly improved in terms of monthly reports, sector-specific KPIs, the appointment of a finance manager and improvements in HR practices thanks to technical assistance financed by IFC and advice provided by XSML.
MASSIF and CASF: developing partnerships for inclusiveness
The key recommendation for FMO is to clarify how a MASSIF investment in SME funds achieve inclusive development beyond the creation of jobs, such as creating a more dynamic, multi-dimensional approach to expanding SME's inclusiveness, including financing more businesses owned by ethnic Congolese, and using more local sources for products and services. Encouraging partnerships between XSML and platforms that demonstrate the effects of good business practices, as well as exploring mechanisms to incentivize SMEs to invest in E&S practices, are other critical needs in the context of a fragile and conflict-affected state.
First and Future, a call centre that is specialized in Customer Care Management in Kinshasa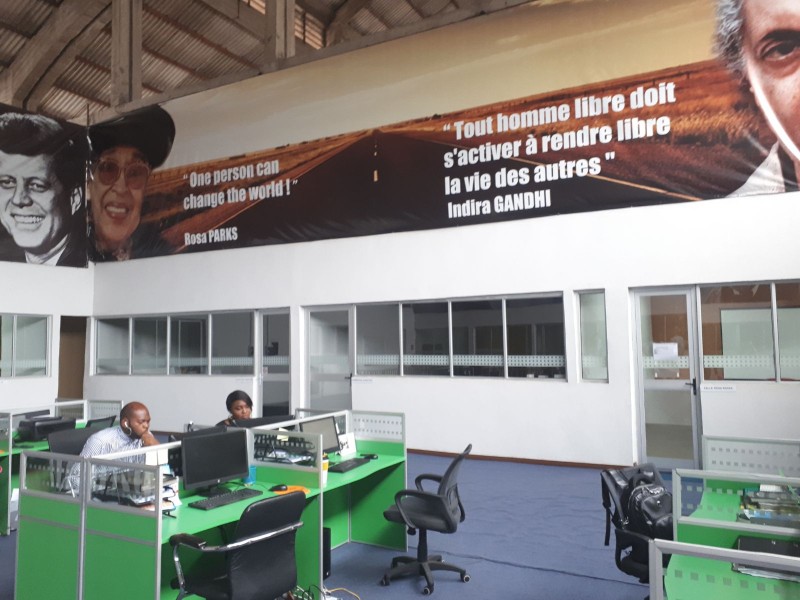 Client
Central African SME Fund (CASF) managed by XSML
Fund
MASSIF
Country
Democratic Republic of Congo
Read more