How to feed in the future?
With close to 200 million inhabitants, Pakistan is one of the more densely populated countries in the world. The population continues to grow quickly and expects to exceed 300 million people before 2050. People live in the mountains in the North, along the coastline in the South, and increasingly in Pakistan's rapidly growing cities spread all over the country. Karachi, for instance, has an estimated population of over 25 million people and is one of the world's largest metropolitan areas.
Despite trends of rapid urbanization, about 60% of Pakistan's people still live in rural areas. The agricultural sector contributes to the country's GDP for about 25%, and over 70% of its workforce is female. Rural workers often come from vulnerable rural communities that face water and food shortages and major malnutrition issues, particularly for children (nearly half of all children in Pakistan are chronically malnourished, while 11 per cent are acutely malnourished). Because of this and other reasons, many look for better lives in the cities. At the same time, the country continues to rely heavily on its rural food production, to support its fast growing population.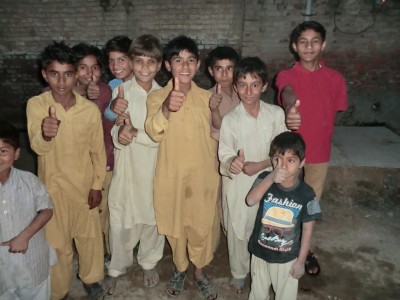 Pakistan's challenges are global challenges
Rural-to-city migration, population growth and lagging food production are just a few of the many modern challenges that were exceptionally noticeable in Pakistan, and not just there. The trends and challenges I saw in Pakistan are the trends and challenges I see elsewhere in the world as well.
I strongly believe that we need a global and integrated approach to manage those issues. The 17 UN Sustainable Development Goals (SDGs) provide a comprehensive overview of those challenges and how they should be tackled. Critics will say that the SDG framework is too complex and that 17 goals are far too excessive and impossible to reach. Yet I am convinced that given the size and complexity of the challenges we face, we do need to take an integrated approach to be able to solve global challenges. We can simply not incorporate current issues in less than the 17 ambitions identified by the United Nations.
Not the challenges itself are the real challenge. Finding and steering the resources to meet our challenges might soon become the world's most difficult test.
From all the above-mentioned issues, finding and steering the resources to meet our challenges might soon become the world's most difficult test. It is estimated that we will not be able to reach the SDGs without focusing appropriate financing of about 1.4 trillion US dollars per year. Not millions or billions: trillions! That is why it is crucial to cooperate in partnerships, embracing the public sector, the private sector, as well as civil society, as stated in SDG number 17.
Finance for the development of Pakistan's dairy production
The main purpose of my visit to Pakistan was to endorse one of FMO's largest investments in the country together with one of the Netherlands' oldest and biggest companies, Royal FrieslandCampina N.V. FMO, together with the International Finance Corporation (IFC), has supported FrieslandCampina with the acquisition of Engro Foods Limited, the second-largest dairy company in Pakistan. With 38 billion litres produced on an annual basis, Pakistan is the third largest milk-producing country in the world. Farmers and smallholders sell their daily dairy goods at markets or through local stores where families buy unprocessed milk for consumption. Often, milk is distributed in pans, bottles, or other loose packaging with currently less than 10% of it being processed and offered in packages. With an increasing population, as well as a growing middle class, an enlarged desire for higher quality milk that is more hygienic has emerged. With this came a need for international standards, knowledge and networks, so that food security can be enhanced. With the help of the emerging market knowledge and expertise of FMO and our partner IFC, FrieslandCampina can now pass its standards and skills on to the Pakistani market, providing Dutch expertise to improve dairy farming and production in Pakistan.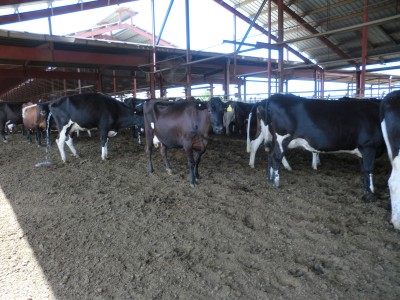 Partnerships in the Peace Palace
The above case is an example of a win-win situation where various actors leverage each other's expertise to find the right financing for development. It is an example of an investment with impact that can change the way milk is farmed and produced not only in Pakistan, but hopefully also in other countries' towns and villages worldwide.
Today, I will join a panel on partnerships and blending strategies during the Impact Summit Europe 2017 in the Peace Palace in The Hague. I will speak to a room full of investors: some might be interested in impact and others mainly in returns. I will pledge for more partnerships like the one we have established in Pakistan. Without partners, many companies and investors might perceive risks in emerging countries as Pakistan as far too high. Partnerships, I will argue, create great potential to de-risk, particularly in more challenging markets where today's global challenges are visible most. FMO has demonstrated through our 47-year track record that it is very well possible to find the right combination of impact, risk and returns (the "new IRR") through our diversified portfolio invested in developing economies like Pakistan. I will tell the investors that it is possible to find those trillions needed, but only if we play it smart, and only if we work together. That is why FMO wants to catalyse commercial investors to co-invest with us in developing markets!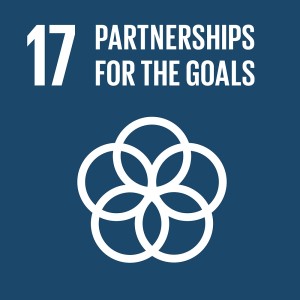 This blog has also been published on LinkedIn.