A further sum of US$3.6 million was ring-fenced for an environmental and social governance loan. In 2015 FMO and other European Development Finance Institutions (DFIs) provided PHC with a long-term loan facility to further support investment into equipment, replanting of trees, fertilizer, and the continuation of the Environmental and Social Action Plan for the PHC concession areas. Over the last six years DFIs (CDC as an equity investor and BIO, DEG and FMO as debt-lenders) have invested over US$100 million into the business.
Challenging environment
When we invested, we knew it would take a long term commitment to put the company and the surrounding communities back on a sound footing. In its efforts to create a commercially viable palm oil business in the DRC, Feronia and PHC have been hampered by several challenges:
Pricing: Palm oil is a global commodity. The last two years the palm oil price have been low. Just as the outlook became more positive, the Corona crisis made business for PHC even more difficult.
Logistics: all products (for example fertilizer) and building materials come in from abroad. This can take months as the land travel aspect in the DRC is very slow. The river is generally the quickest part.
Production: PHC's plantations employs more workers than similar plantations in Asia and elsewhere in Africa– 1 worker per 3 hectares vs. 1 worker per 10-15 hectares.
Social conditions & Population growth: The population in and around the plantations has continued to grow rapidly, as people displaced from other areas or in search of opportunity are drawn by the possibility of employment, medical facilities and general economic activity. This has exacerbated poverty levels around the plantations and puts constant pressure on the company to increase spending on social infrastructure.
The support of DFIs in companies such as PHC in the DRC, comes with mutual obligations. We want businesses to do financially well and implement criteria aimed at safeguarding transparency, environmental and social accountability. The company needs to comply with these standards and is responsible for the execution of their day-to-day operation. In many instances DFIs are preparing the ground in fragile states for the private sector to thrive. It is the DFI's responsibility to provide guidance in this process.
We choose to work with companies like PHC because that is where we think the biggest potential is to make the greatest impact in some of the poorest and most in-need countries in the world. However, we know that these are not simple quick-fixes and take a great deal of investment, expertise and – most importantly - time to put right. Since our investments, worker wages at PHC have more than doubled, and protective clothing is mandatory, 72 boreholes have been drilled or renovated to provide clean water to workers and communities, and restored medical facilities are helping thousands of workers and non-workers every year. With the help of local PHC construction teams, a program of repair and upgrade to hospitals and worker housing on PHC plantations commenced.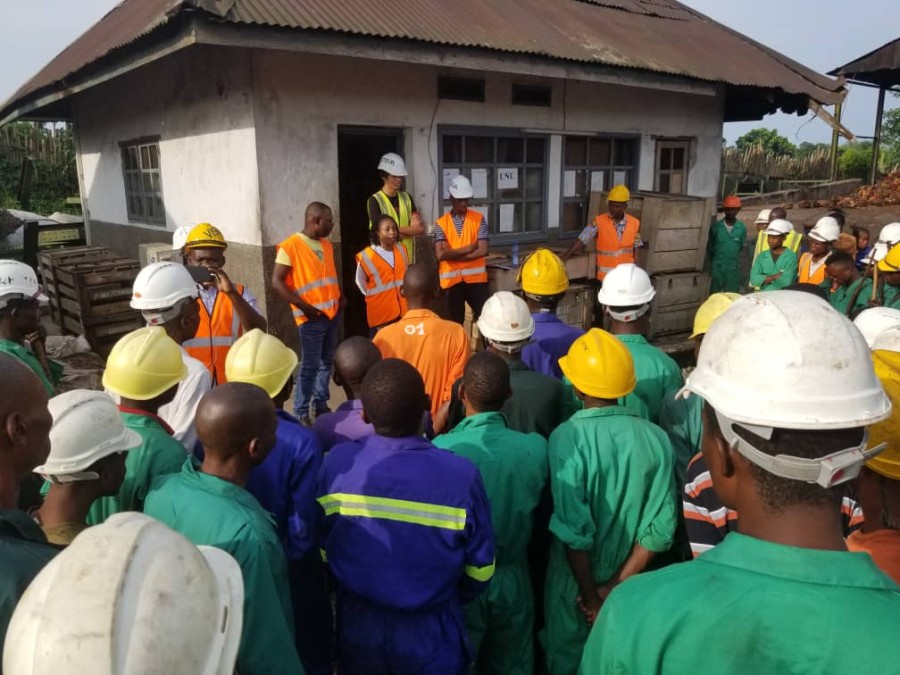 Worsened conditions
Despite the sum of money that is invested, PHC is currently not financially sustainable. Since 2009 revenues have not been sufficient to cover the costs, due to low production, palm oil prices and high investment cost.
The reality is that without a financially sustainable company, the social, environmental and economic changes can't be fully realized. At the same time, communities where the public services are largely absent and where people rely on daily business for their livelihoods, the company is expected to deliver on the social infrastructure and services that are not being provided for by other institutions: from boreholes to schools and roads.
The Human Rights Watch (HRW) report of 25th of November 2019 also highlighted the need for further investment to improve environmental and working conditions at the plantations. The main concerns for HRW were workers exposed to dangerous pesticides, industrial waste in local waterways and low wages. "The banks should insist that Feronia remedies the abuses and commits to a concrete plan to end them," the report said.
Although we do want to emphasize that it is vital not to only judge us solely on what is left to be done, but also on the progress that has already been made, we do agree with HRW. Our motivation and goals are the same as those of HRW. That is why the DFIs – with the HRW-report in hand - have again pushed for appropriate measures with the management and shareholders of Feronia.
Lessons learned
Palm oil plantations like the ones in in Boteka, Yaligimba and Lokutu are complex businesses located in a challenging area. Investing in them and setting a social and environmental agenda asks for capacity, knowledge, and guidance. Closer collaboration with a civil society organization or an NGO with local knowledge can enhance that process. On the business side, having an industry-related partner alongside development banks would have provided a strengthened look on the company, its needs and capabilities.

Realizing a social and environmental agenda is a lengthy and complex task, sometimes full of unforeseen circumstances. We have learned to take this into account beforehand. Manpower and resources available to the management responsible for business operations are vital in this process. Just like the involvement and participation of the local communities are a key factor for success.

Our role in supporting PHC will not be satisfactorily concluded until it is financially self-sufficient and compliant with the international environmental, social and governance standards. Getting more improvements in place have sadly become even harder the last few months. The uncertainty that the corona-crisis brings to the global economy and the drop in palm oil price have worsened PHC's precarious financial condition.
This is of grave worry to us. FMO invested in PHC because we believe in palm oil as a local food ingredient and in the role of the company to provide a livelihood and healthcare and education facilities to the 100,000 people that depend on them.
With our position as a lender to PHC, we are urging the Feronia shareholders to furnish a sound plan for the future of PHC, its workers and their families. Wherever we can, we provide knowledge and skill to help them do so.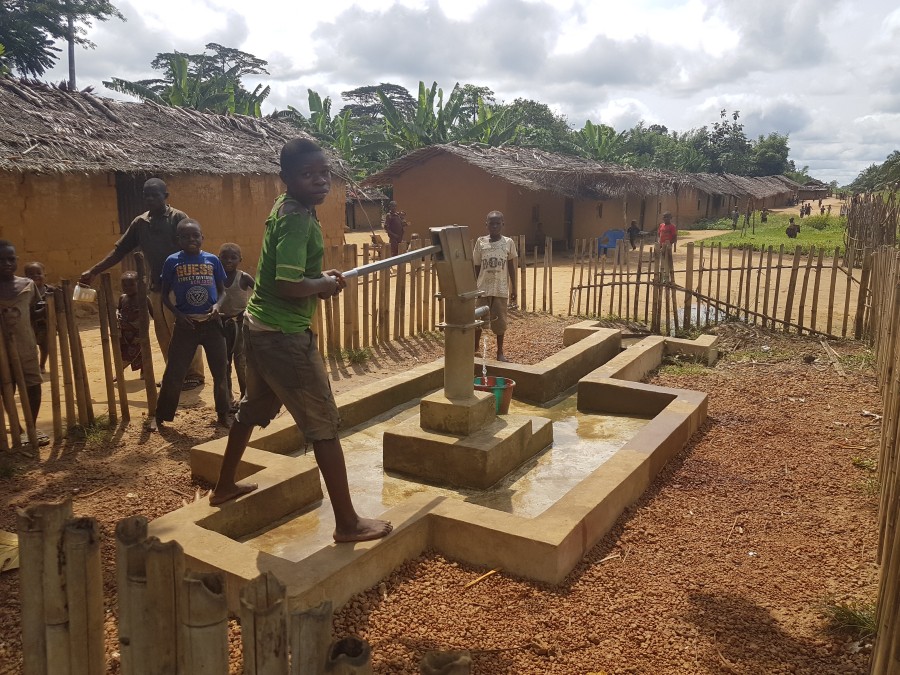 Recent developments
In July we announced that Feronia was facing bankruptcy and was to undergo a financial restructuring in order to secure the long-term future of PHC. On 23 November 2020 the legal process that began in July reached completion. The restructuring sees KKM, an Africa-based and managed investment firm, which is already a long-term investor in the company, inject $15 million of fresh capital into the business, of which $5 million has already been disbursed, and become its principal shareholder.
The restructured business will no longer be quoted on the Toronto Stock Exchange significantly reducing the company's administrative cost base. The Britisch development institution CDC – up till then a shareholder, ceases to be an equity investor in the company but remains a lender alongside FMO and other European DFIs. The ongoing Independent Complaints Mechanism (ICM) mediation process with local communities, will continue with the support of KKM, CDC and the other DFI lenders.
The substantial amount of fresh capital to be provided by KKM and the continued support of the DFI lenders, avoids the company being forced into bankruptcy proceedings and gives PHC the best chance to become a financially sustainable business. However, the company's trading environment remains difficult due to limited routes to market and a prolonged slump in the price of palm oil. Its outlook is made more uncertain due to the scale of the ongoing task to rehabilitate and modernize the company and the plantations after they fell into disrepair following the civil war. This means that the road ahead for the company remains challenging and more work and action will be required to bring it to profitability and sustainability.